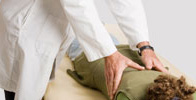 Your Kernersville Chiropractor
Choosing the right Chiropractor is an important choice to make. Dr. Katz and his staff are trained on the latest chiropractic treatments & technologies...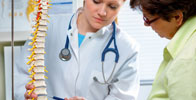 Safe & effective Chiropractic
Chiropractic care is a safe, effective and natural approach to managing pain and other health related issues. We invite you for a complimentary, no obligation consultation today.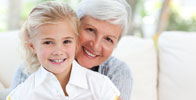 Live Better Today!
Enjoying a long and healthy life is important to everyone. Chiropractic care unlocks your body's true potential and natural healing process to ensure your life is a healthy life.
Kernersville Chiropractor




Thank you for visiting the website of Kernersville Chiropractors Dr. Scott Weaver, Dr. Joshua Katz, Dr. Jessica Katz and Katz Chiropractic Wellness Center - a professional Kernersville chiropractic & wellness clinic. In practice as well as online, Kernersville North Carolina 27284 chiropractors Dr. Scott, Dr. Joshua and Dr. Jessica strive for excellence through superior patient treatment, education and satisfaction.
Katz Wellness Center tests for and treat the 3 major causes of health problems in their clinic.

1. Destructive Stress- causes adrenal dysfunction. The adrenal glands produce hormones affecting sleep, fatigue, energy levels, digestion, weight gain, immunity and more! If malfunctioning, these can be repaired through special supplements and diet changes.

2. Toxicity- We are exposed to over 82,000 chemicals each week! If your body cannot get rid of them, it stores them in body fat. This can cause excess weight gain, trouble with weight loss, fatigue and other health problems. If toxic, the body can be detoxified through nutritional cleansing, which not only gets rid of toxins, but also sheds excess pounds fast!

3. Undetected Neurological Damage- Our bodies are exposed to trauma from birth and throughout the rest of our lives. Although many of these injuries occur without causing pain initially, they can cause undetected nerve damage. Because the nerves control everything in the body, nerve damage can cause many problems beyond just pain.

Because of their unique approach, the Chiropractic Physicians at Katz Wellness Center get results with problems others have not!


Come Find Out For Yourself!
Yours in Health,


Dr. Joshua Katz, D.C.

Dr. Scott Weaver, D.C.

Dr. Jessica Katz, D.C

Chiropractors at Katz Wellness Center in Kernersville, NC 27284

OFFICE HOURS
| | |
| --- | --- |
| Mon | 8am-12pm 2pm-5:30pm |
| Tue | 2pm-6:30pm |
| Wed | 8am-12pm 2pm-5:30pm |
| Thu | 10am-12pm 2pm-5:30pm |
| Fri | 8am-12pm |
| Sat | Emergency Only |
| Sun | Emergency Only |
NEWSLETTER SIGN-UP
Sign-up for our monthly health newsletter!