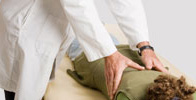 Your Kernersville Chiropractor
Choosing the right Chiropractor is an important choice to make. Dr. Katz and his staff are trained on the latest chiropractic treatments & technologies...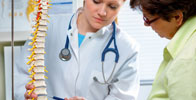 Safe & effective Chiropractic
Chiropractic care is a safe, effective and natural approach to managing pain and other health related issues. We invite you for a complimentary, no obligation consultation today.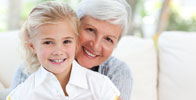 Live Better Today!
Enjoying a long and healthy life is important to everyone. Chiropractic care unlocks your body's true potential and natural healing process to ensure your life is a healthy life.
Make Us Your Kernersville Chiropractor
Listen to this man's amazing story!!
Physical Medicine of the Carolinas is a unique multidisciplinary integrated medical practice that helps people live more healthful, productive, and active lives. At PMC, we utilize the combined expertise of both chiropractic and medical personnel to achieve the best possible clinical results for our patients. We feel this combined synergistic approach to evaluating all aspects of a person's health leads to the most lasting and effective outcomes. At PMC, we start with a comprehensive intake and physical exam with several of our practitioners to find out if our practice model and therapeutic approach is the right one for you. While we specialize in relief of chronic musculoskeletal pain, arthritic pain, and fibromyalgia, we feel our approach is effective for many different health issues.

Initially, all patients receive a comprehensive medical and chiropractic evaluation, which may or may not include x-rays as indicated. We then come together as a team to discuss your individual case and come up with a plan of care designed specifically for you and your clinical condition. We then present to you a report of findings outlining our proposed plan of care. Prior to beginning any treatment, you will have seen and approved this plan of care after it is carefully explained to you.

Our goal is not to just treat your pain, but to actually correct the underlying cause. Instead of medication, we prefer to use physical medicine in combination with chiropractic care to deliver the very best results. While we certainly want to help you to feel better, we also want to make sure we affect your total overall health in the best way possible.

At PMC, if needed, we offer a full array of diagnostic testing, including x-ray, ultrasound, nerve studies, muscle testing, food sensitivity testing (ALCAT), blood analysis and lab work. We do not like to repeat recent testing, so if you have had any testing done in the six months prior to your visit with us, we ask that you bring this information with you to your consultation.

At Physical Medicine of the Carolinas, we believe that the highest quality of patient care is attained by a multifaceted team whose results are achieved through a comprehensive treatment plan which brings about pain relief, rehabilitation, and prevention of future injury. If you would like to find out more about our personalized approach, call us today to set up your initial consultation.

Come Find Out For Yourself!
Yours in Health,


Dr. Joshua Katz, D.C.

Dr. Jessica Katz, D.C
Dr. Marla Molina, D.C.
Dr. Richard Schaffer, M.D.
Kathryn Seitz, PA-C

Providers at Physical Medicine of the Carolinas in Kernersville, NC 27284

Office Hours
| | |
| --- | --- |
| Mon | 8am-12:15pm 2pm-6:15pm |
| Tue | 10am-12:15pm 2pm-6:15pm |
| Wed | 8am-12:15pm 2pm-6:15pm |
| Thu | 10am-12:15pm 2pm-6:15pm |
| Fri | Closed |
| Sat | Closed |
| Sun | Closed |
NEWSLETTER SIGN-UP
Sign-up for our monthly health newsletter!